 MAX. DELIVERY TIME: 48HOURS FREE SHIPPING ON ORDERS OVER $50 100% SATISFACTION GUARANTEED

EASY & FREE RETURNS IN 30DAYS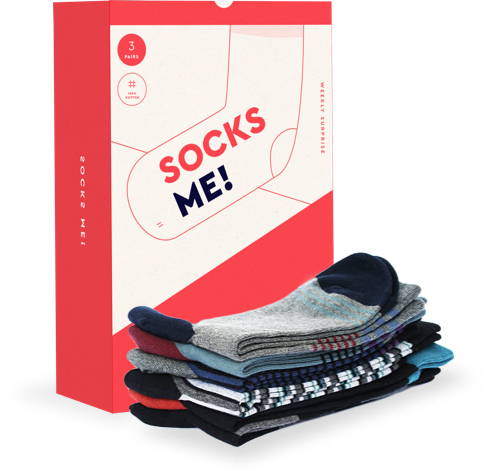 We send out a new pack of super fun socks to your door every month. We founded the company in 2015 just in time for Valentine's Day, as we figured monthly sock deliveries might be a better alternative to stuffed bears, heart-shaped boxes full of chocolate, and/or red roses.

Upload a drawing, a photo or a video telling someone you care about them.

Upload it to our site using this simple, free tool.

Orphanages, Nursing Homes, Retirement Homes and more will have access to your messages, and can share them with residents.
Liquid error: product form must be given a product
Liquid error: product form must be given a product
Liquid error: product form must be given a product
We provides stylish folks like yourself with a monthly sock subscription